The Board of Directors for the Hoof Project Foundation (HPF) consists of horse owners, veterinarians, researchers and educators. These individuals, representing various aspects of the industry, have come together to help solve the problems that hoof disease causes for horses and their owners.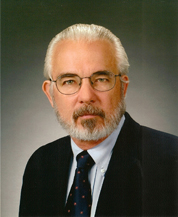 David Hood, DVM, PhD
President & Executive Director, Treasurer
David Hood is an equine practitioner and researcher. He has studied and treated horses with hoof disease for more than 25 years. As the Executive Director for HPF, Dr. Hood is the contact for any questions regarding its efforts and funding.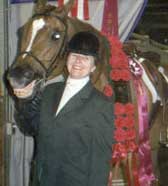 Kathy Hildebrandt
Vice President
Kathy Hildebrandt has been a horse owner for over 15 years. She enjoys riding, parades, and showing horses. She won the Reserve National Champion the past two years in hunter pleasure. Her decision to be involved with HPF came after seeing a friend's show horse suffer the pain of Laminitis and witnessing the care and treatment that the horse received from Dr. Hood.
Sherry Morgan is an equine practitioner in New Mexico. As the owner of a horse who suffered from hoof disease, she understands how hard laminitis can be on horses and their owners.
Dennis Jenkins is large animal veterinarian in Santa Fe, Texas, with a focus on equine care.
Kay Jenkins is the practice manager at Dennis Jenkins's clinic Santa Fe, Texas. Dennis and Kay joined the HPF board in 2011.
---
Sam Monticello was one of the founding board members for the HPF. A 1964 graduate of the Texas A&M University School of Veterinary Medicine, he was involved in large animal practice, primarily equine medicine and surgery, until 1998. Monticello is currently an Associate Professor of Animal Science at McNeese State University in the Department of Agriculture, where he teaches nutrition and equine courses.
Sam has since stepped down from the board of the HPF, but we remain thankful for his contribution to this effort. His dedication and expertise helped propel the foundation forward, and we will be forever grateful for his selfless service.